We are providing modern and practical online trainings supporting agile methodologies used in effective project management.
What you can expect
Practice, practice and practice again. We will try to effectively demonstrate several model situations and examples that could improve your work on projects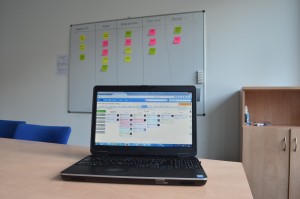 Demonstration of project managament simplicity  in popular project mng. tools. Working with tasks, agile board, money. For separate Redmine/Easy Redmine training click
here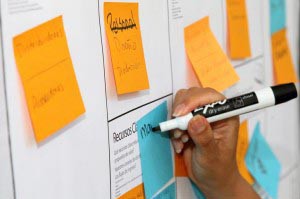 Practical examples in

form of games

where

teams

receive project scope

that

should be done.

It is a

demonstration of

agile methodologies

used

in different

types of

project.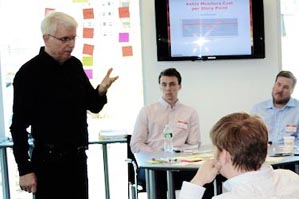 Sharing

practical experiences and

discussions

over your project

problems

together

.

Practical

recommendations

, advices

of lectors

who has been solving

similar problems.
Organisation
Training of agile project management is carried out in the modern premises of our company headquarter seating in Ostrava or on skype webinar. If you are interest in such training, please fill below form
Course description
Lenght: 8 hours
Content - theory: Basic principles of agile project methodologies (Scrum vs Waterfall )
Content - practice: Agile project management simulation through game + demonstration in software for project management
Lectors: 2x professional project managers
Location: Training center in Ostrava or Skype
Price included: Training in the specified content + test software for project management for 14 days